Before and after Gallery
These photos show what can be done to bring leaded glass in the poorest condition back to life and also how panels can be resized, reshaped, joined together or even made a little more interesting.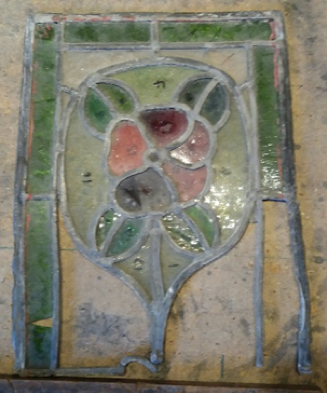 This panel was literally falling apart and some of the glass pieces were broken. The original panel was bigger than what you see here so I was able to replace the broken pieces from another section.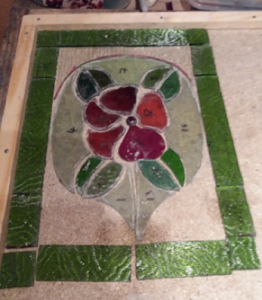 All the lead has been removed and the glass washed.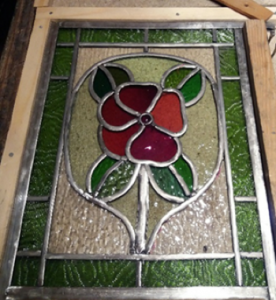 New lead and replacement glass has been added.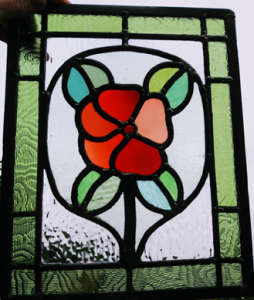 Fully restored with the sun shining through it!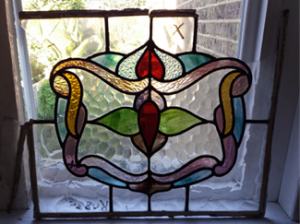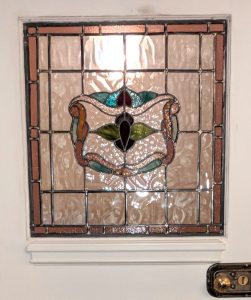 After: Enlarged and a border added to fit the customer's door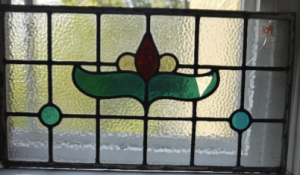 After: Repaired and increased in width to fit above a door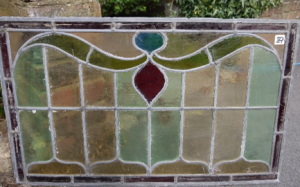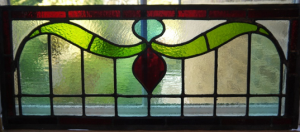 Shorter, with a new border to go above a door

Before. These were three different panels in separate frames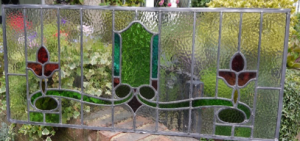 After: The three panels were joined to make one large one to go above the customer's front door.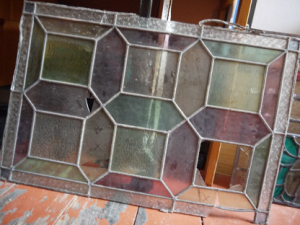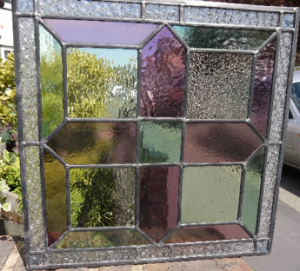 After : Cut down to a square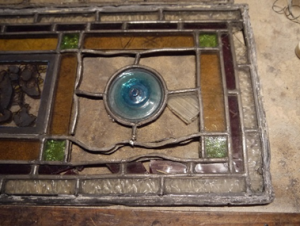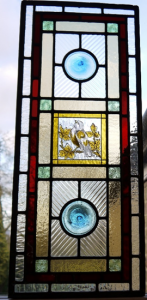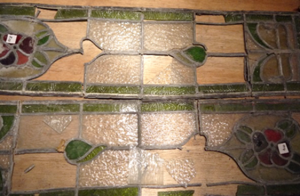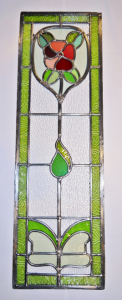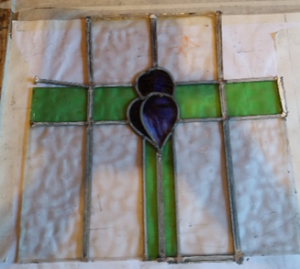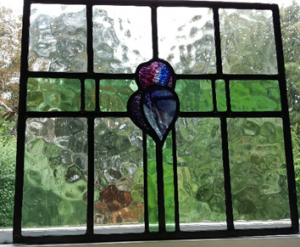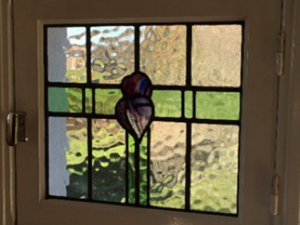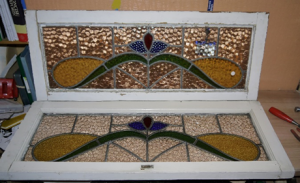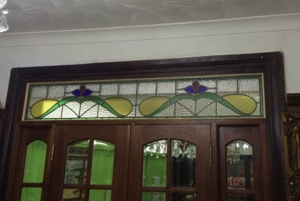 After: Panels joined to make one long one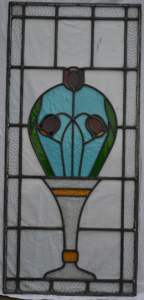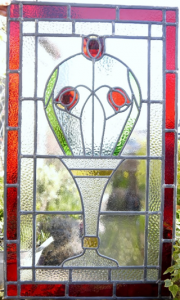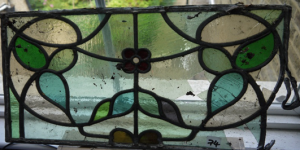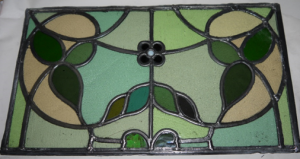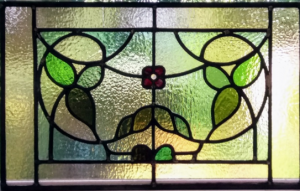 Size increased by adding a border